H-105a. The Bible and Histories of Reading (22 hours)
Assisted by Lynne Farrington
Course Length: 22 hours
Schedule: 11 a.m.–5 p.m. ET (including breaks), 14–18 June 2021
Format: Online
Cost: $1,000
This course will explore how "the bible" was constituted through a variety of material forms for liturgical use, devotional practices, scholarly exegesis, the education of children, political propaganda, and how it has been treated as a historical document. A central question will be to what extent "the bible" was a post-Reformation invention, given that it was not particularly useful for liturgical practices in the Middle Ages. 
The long history of reading the bible has above all been a history of discontinuous reading, both in Judaism and Christianity. From the earliest days of Christianity, Christians compared the four gospels with each other, compared New Testament passages with Old Testament prophecies and "types," and brought together biblical texts (in the canonical sense) with a wide range of other materials. Those materials included a range of texts that would be eventually declared "apocryphal" (although some of these materials were accepted by most Christians into the canon) and, later, "supplementary" texts ranging from The Golden Legend to the Book of Common Prayer; from the revelations of St. Bridget to Foxe's "Book of Martyrs." You can get a good sense of how one Christian read the bible discontinuously by following the sheer range of biblical texts that Charles Jennens selected as the libretto for Handel's Messiah (1741–42). The libretto covers Christ's Nativity, Passion, and Resurrection, but it contains 34 passages from the Old Testament compared to only 24 from the New Testament. 
We will be taking specific passages and images from the bible in multiple translations and copies in both manuscript and print as test cases. Readers of the bible included scribes, copyists, illuminators, illustrators, editors, translators, and printers, and in many ways their work is the necessary starting point for any history of reading. We will also be looking at how bibles were marketed. The price was usually determined more by the materials used (binding, paper or parchment, illuminations or illustrations, paratextual materials) than by the biblical text itself. In this sense, buying a bible was always much more than just acquiring a text. 
This course will feature a mixture of group discussions, lectures, and independent exercises. All readings for the course will be available on Dropbox, organized for each session, and they will be sent to you in advance. 
Course History
Peter Stallybrass teaches this course, assisted by Lynne Farrington.
Faculty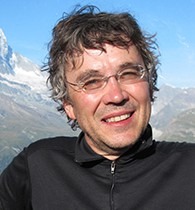 Peter Stallybrass
Peter Stallybrass is Annenberg Professor Emeritus in the Humanities Emeritus at the University of Pennsylvania, where he founded and directed the History of Material Texts seminar from 1993 until 2018. Peter has been awarded the Andrew Lang Gold Medal from the University of St. Andrews and four teaching awards from Penn. He has been the Samuel Wannamaker Fellow at the Globe Theatre in London, the Moses Aaron Dropsie Fellow at the Center for Advanced Judaic Studies, a Guggenheim Fellow, and he is a member of the American Philosophical Society. He collaborated with Jim Green on curating exhibitions on "Material Texts" and on Benjamin Franklin at the Library Company and the Grolier Club, and on Benjamin Franklin, Writer and Printer (2006). With Heather Wolfe, he curated the exhibition on "Technologies of Writing in the Renaissance" at the Folger Shakespeare Library. Peter's work focuses on early modern printing and manuscripts and he is at present turning his Rosenbach Lectures in Bibliography on "Printing for Manuscript" into a book to be published by the University of Pennsylvania Press. For his sins, retirement has meant an increase in his teaching load, since he is now teaching a graduate course on "Material Texts" at the Beinecke Library, an undergraduate course on Early Modern Reading and Writing at Penn, as well as working on the Bible for Rare Book School.
Full Bio »