RBS Mourns the Loss of Christopher Clarkson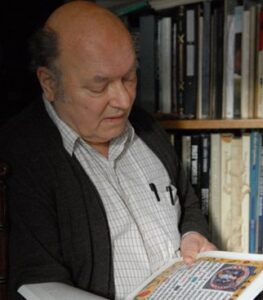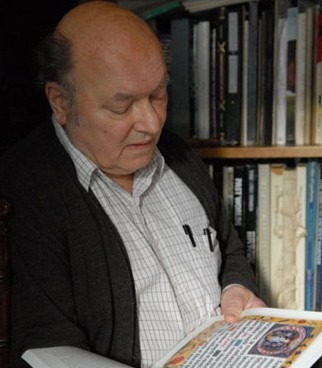 This morning we received the very sad news that longtime Rare Book School faculty member Christopher Clarkson died last night in Oxford. A renowned consultant on the care of medieval manuscripts and bindings, Clarkson held conservation positions at the Library of Congress, the Walters Art Museum, and the Bodleian Library, and until recently was engaged in independent practice in Oxford. He was awarded the Royal Warrant Holders Association's 2004 Plowden Medal in recognition of significant contribution to the advancement of the conservation profession, and received an honorary doctorate from the University of the Arts London in 2012.
Christopher Clarkson taught or co-taught Rare Book School courses on medieval and Renaissance bookbinding structures 19 times, beginning in 1983 at Columbia and most recently in 2013 at Yale's Beinecke Library. He delivered the 25 July 1983 RBS evening lecture, "Late Medieval European Bindings."
"Christopher Clarkson has for many years been internationally recognized as one of the most gifted and knowledgeable practitioners in the field," said RBS Executive Director Michael F. Suarez, S.J. "His students at Rare Book School benefited not only from his vast experience, but also from his generosity of spirit. He will be much missed."
Founding director Terry Belanger added "Chris Clarkson's knowledge of the structure of medieval bookbindings—and the materials from which they were made—was unparalleled. An entire generation of conservators and binding historians profited enormously by attending his RBS course, which was firmly in the 'must take' category. A sad loss."
All of us at RBS send our sincere condolences to the Clarkson family.
Additional photographs of Christopher Clarkson teaching at RBS, in 1984 and 2013. Click for larger version.