He Lau Nā Moʻolelo: The Challenge and Promise of Hawaiian Language Textual Archives
Noelani Arista
A Rare Book School lecture hosted on Tuesday, 29 June 2021,  5:30–6:30 p.m. ET, via Zoom. 
"He lau Nā Moʻolelo" (Multitudinous are the Hi[Stories]) is a talk that focuses on the challenges and promise of Hawaiian language textual archives. The Hawaiian language textual "archive" is the largest Indigenous language "archive" in Native North America and the Polynesian Pacific. While written histories in English may supply the broad historical dimensions of Hawaiʻi's history, much of Hawaiian history is left out of the historiographical record because primary sources written in the Hawaiian language are not accessible to most scholars. 
Noelani Arista will present her work on the transmediation of moʻolelo (Hawaiian history, story) from textual archives into digital formats as necessary work for the survival of Indigenous knowledge. She will focus on her latest project to transcribe and organize the Hawaiian Evangelical Association Names Files at the Mission Houses Archives in the Hawaiian language, and on how Indigenous methodologies transform archival praxis, ethical protocols that guide the project, and the importance of decolonizing our approach to archive building and knowledge keeping. 
This lecture was presented live in June 2021. You are invited to watch the recording of the event below via our RBS YouTube channel. 
---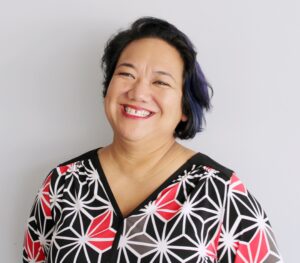 Noelani Arista is Associate Professor of History in the Department of History and Classical Studies and Chair of the Indigenous Studies Program at McGill University. Arista's areas of interest include Hawaiian religious, legal, and intellectual history, Hawaiian historical methods, and translation. Her current project furthers the persistence of Hawaiian language archives through digital mediums. She was a contributing author to "Making Kin with Machines," an essay on Indigenous views on artificial intelligence, one of ten award-winning essays in the Massachusetts Institute of Technology's competition "Resisting Reduction." Her book, The Kingdom and the Republic: Sovereign Hawaiʻi and the Early United States (University of Pennsylvania Press, 2019), won the Native American and Indigenous Studies Association's Best First Book Award for 2020.
Banner Image: Ii, John Papa , "Ii, John Papa – Ali`i Letters – 1843.04.10 – to Cooke, Amos S.," Hawaiian Mission Houses Digital Archive, accessed June 22, 2021, https://hmha.missionhouses.org/items/show/3009. Courtesy of Noelani Arista.