William T. Buice III Scholarship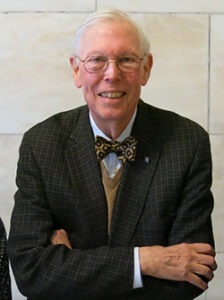 In honor of Bill Buice, member of the Rare Book School Board of Directors for a dozen years and Chairman of the Board from 2008 until January 2014, the William T. Buice III Scholarship covers full RBS tuition for returning students with demonstrable financial need. Applicants from all fields are invited to apply. Scholarship recipients must claim their awards within two years.
This competitive scholarship is dependent on donations and grants, and only a limited number are awarded each year. Applications will be accepted directly by RBS. To apply, please submit an RBS scholarship application by the 1 November deadline. See the main scholarship page for application instructions. Scholarship applicants will be considered for all awards for which they are eligible. Participation in the RBS scholarship program implies acceptance of the scholarship Terms and Conditions.
Buice Scholarship Fund
The Buice Scholarship Fund depends upon the generosity of individual donors and foundations. If you are interested in supporting the ongoing professional education of students returning to RBS, please consider making a donation today.
2023 Awardees
Geoffrey Bridgman
Kelly Bullard
Carol DeGrasse
Jacquelyn Deppe
Gabriel Feldman
Shawnee McMillion-Jackson
Abra Mueller
Reed O'Mara
Gill Partington
James Payne
Catherine Robertson
Shannah Rose
Flora Zhang
2022 Awardees
Javiera Barrientos
Kelsea Collins
Eliza Feero
Soojeong Herring
Eileen Horansky
Elspeth Olson
Vaibhav Singh
Samantha Trzinski
Lanier Walker
Shai Zamir
2021 Awardees
Rebecca Bramlett
Lesley Carey
Kathryn Downing
Leah Humenuck
Michelle Lyons-McFarland
Malcolm Noble
Kristi Reese
Amanda Rogus
Ray Schrire
2020 Awardees
Rhiannon Bell
Maren Cornett
Jennifer Daughtery
Maria Fernandez
Timothy Gress
Karalyn Mark
Pablo Martinez Gramuglia
Edwina Murphy
Carissa Pfeiffer
Sarah Stanhope
2019 Awardees
André Araújo
Mark Armstrong
Susan Chakmakian
Douglas Clark
Margaret Joyce
Kayla Lunt
Anna Preus
Janelle Rebel
Leigh Schlecht
Oishani Sengupta
Troy Smith
2017 Awardees
Rachel Bartgis
Anna Branscome
Kevin Chovanec
Agnieska Czeblakow
Diane Dias De Fazio
Wendy Fall
Anna Grau
Jacob Haubenreich
Leah Humenuck
Meghan Kern
Kimberly Schwenk
Maria Shmygol
E Mariah Spencer
Julie Swierczek
Justin Tonra
2016 Awardees
Amalia Castañeda
Patrick Crowley
Rachel Duke
Courtney Floyd
Amy Gore
Rebecca Hill
Alexsandra Mitchell
Julian Neuhauser
Andrea Peacock
Emerson Richards
Jessica Ryan
Cara Schlesinger
Carlin Soos
2015 Awardees
Sarah Allison
Nora Benedict
Katherine Hindley
Jordan Howell
Kyle Huskin
Karen Jutzi
Andrew Keener
Jameka Lewis
Jesse McDowell
Melissa Moreton
Loreto Romero
Michelle Sellars
Chelsea Skalak
2014 Awardees
Julie Christenson
Dana Hart
James Ansley
Michelle McCarthy
Erin Fletcher
Daniel Morse
Fionnuala Gerrity
Jennifer Robertson