The Power of the Brush: Author Hwisang Cho in Conversation with Ben Nourse on Epistolary Practices in Chosŏn Korea
Date: 11 October 2021
Time: 12:00–1:00 p.m. ET
Location: Zoom
Presented by: The Andrew W. Mellon Society of Fellows in Critical Bibliography
A presentation followed by Q&A scheduled for Monday, 11 October 2021, 12–1:00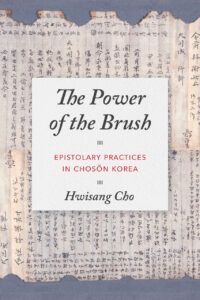 p.m. ET, via Zoom
Owing to Zoom's restrictions, this live-only event is limited to the first 300 people who register. 
Join author Hwisang Cho and RBS faculty member Ben Nourse for a conversation about Cho's book The Power of the Brush: Epistolary Practices in Chosŏn Korea (University of Washington Press, 2020). Following this conversation, the audience will have the opportunity to participate in a Q&A session moderated by Holly Borham. This event is part of a series celebrating new books in critical bibliography, and is sponsored by Rare Book School's Andrew W. Mellon Society of Fellows in Critical Bibliography (SoFCB). 
Everyone is welcome to attend. To ensure the security of the event, advance registration is required; to register, click here. Registration closes at 8 a.m. ET the day of the event. Your registration will be automatically accepted. You will receive an email reminder the day before the event. The day of the event, we will send you the Zoom URL and password. Please direct any questions to the SoFCB Administrative Director at rbs-mellon@virginia.edu.
Hwisang Cho is an assistant professor in Korean studies at Emory University and a Senior Fellow in the Mellon Society of Fellows in Critical Bibliography. Cho's areas of specialization include the cultural, intellectual, and literary history of Korea, comparative textual media, and global written culture. His major work in progress is The Tales of the Master: T'oegye and the Making of Modern Korea, a study of how the culture of storytelling about a historical personage and its manifestation in diverse material forms have influenced the formation and appropriation of self-identities of various communities in Korea from the late sixteenth century to the present.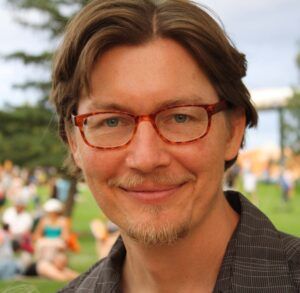 Ben Nourse is assistant professor of Buddhist Studies at the University of Denver. His research explores the history and culture of Tibetan Buddhist literature and books. He is currently at work on a book-length study of the growth and impact of Tibetan woodblock publishing from the seventeenth through the nineteenth centuries. His most recent publication is an article in East Asian Publishing and Society on the publishing history, translation, and uses of a ritual text written by the Fifth Dalai Lama (1617–1682). He earned a B.A. in Asian Studies from the University of Wisconsin-Madison and a M.A. and Ph.D. in Religious Studies from the University of Virginia. He has received fellowships and grants from the Fulbright-Hays program, the Asian Division of the Library of Congress, the Rare Book School, the University of Wisconsin Libraries, and the Jefferson Trust. He is a Senior Fellow in the Andrew W. Mellon Society of Fellows in Critical Bibliography at the Rare Book School.
Holly Borham, senior fellow in the Andrew W. Mellon Society of Fellows in Critical Bibliography at Rare Book School, will be moderating the event. She is Associate Curator of Prints, Drawings, and European Art at the Blanton Museum of Art at the University of Texas at Austin.