Printed Flower Gardens: The Bookbindings of Margaret Armstrong
Date: 15 July 2002 – 31 October 2002
Location: Dome Room, UVA Rotunda
Curated by: Sarah Hagelin

Margaret Armstrong (1867–1944) is without question America's best- known designer of cloth bookbindings. Many of her bindings are instantly recognizable today, not only because of their highly individualistic designs, but also because of the distinctive mark she used to sign her work. This exhibition presents MA's bindings in chronological order by date of design, focusing on her development over the more than 35-year period (1890–1926) in which she was active as a book artist.
Rare Bo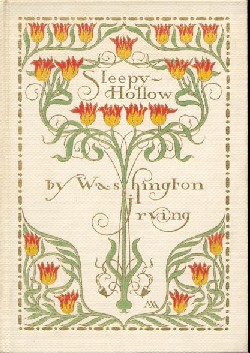 ok School's holdings of Margaret Armstrong (MA) bindings have increased slowly but significantly over the years, thanks in particular to donations from Paul N. Banks, Vesta Lee Gordon, and Samuel F. "Bill" Royall. In 2001, our MA collection doubled, thanks to the generosity of Linda M. Wilson, who presented us with her notable collection of more than 300 Margaret Armstrong bindings. Linda Wilson's gift was especially noteworthy because of the exceptionally fine condition of the books in her collection, enabling a view of MA's work fairly close to what the first purchasers of these books would have seen, more than three quarters of a century ago.
Margaret Armstrong: The eldest of seven children, Margaret Neilson Armstrong was born in 1867 to artist David Maitland Armstrong and Helen Neilson Armstrong. The family lived in New York for most of MA's life, though parts of her childhood were spent in Italy, where her father studied art, and at Danskammer, the family's retreat up the Hudson River. Armstrong remained close to her family, often collaborating on early designs with her sister Helen, and working in later years with her father and brother Hamilton as an editor.
 MA began working as a book designer in 1890. She displayed work at the 1893 World's Columbian Exposition in Chicago, where her cover designs won an award and a mention in Frank Linstow White's 1893 article on "Younger Women in American Art." By the early c20, she was among the best-known book designers in the country, and she was working regularly with major publishing houses in New York and Chicago.
The chronological arrangement of this exhibition highlights several important trends in the design work of MA. Her earliest work shows her experimenting with styles she would later abandon, including a heavy use of silver stamping and a fondness for curling ribbons and simple, circular florals. Her later designs rely on gold stamping and highly stylized floral designs, incorporating elements first tried individually in the early bindings.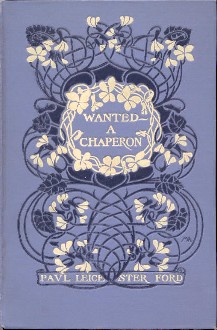 Ford, Dunbar, and Riley: MA created designs for various books written by Paul Leicester Ford, Paul Laurence Dunbar, and James Whitcomb Riley, doing not only the covers but also the interior decorations. These books were all designed over a fairly short period (1896–1902) during which MA wrestled with the problems inherent in creating decorated pages: the spatial relationship between text and border, and the contrast between the black ink of the text and the colors in the border designs.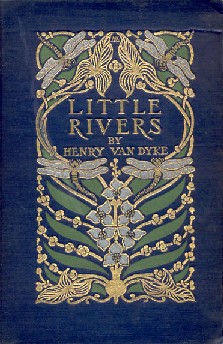 Reed and Van Dyke: MA's two most famous series highlight her strengths as a designer. The Myrtle Reed series shows her masterly use of floral designs. The Henry Van Dyke series illustrates her keen eye for decorative detail and the emergence of her signature "stained-glass" technique, which Laurie Crichton defines as "constructing a design from myriad disjointed parts, each outlined or 'leaded' by a second color, usually gold or the color of the binding cloth itself." Armstrong's father, David Maitland Armstrong, was an accomplished stained-glass designer who worked in the 1880s with Louis Comfort Tiffany. MA occasionally helped her father outline his stained-glass designs, and her own design style often has more than something of a stained-glass look.
 Author and Botanist: MA's work—particularly the floral designs in each period of her career—reveals her lifelong interest in botany, particularly in the study of American wildflowers. She began to pursue this interest in earnest after 1910, when her cover design work began to dry up: elaborately stamped cloth bindings had begun to be replaced by colorful paper dust jackets (which were much cheaper to produce). From 1911-1914, she and a few female friends traveled all over the western United States camping and sightseeing while she completed the detailed research that would become her Field Book of Western Wildflowers. The group was hardy and adventurous by any standard; a 1912 article MA wrote for The Overland Monthly describes their trip to the Grand Canyon. They were the first white women ever to reach the bottom of the canyon, where MA discovered several new species of wildflowers.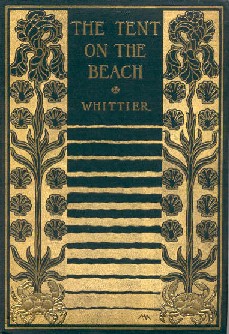 MA continued to design book covers through the mid-1920s, though after 1915 most of her work was either for her own books or continuations of series she had started at the turn of the century.
In her sixties, Margaret Amstrong began a second career as a biographer and mystery novelist, publishing two well-received biographies and three mystery novels before her death at age 76 in 1944.
---
The curator of this exhibition on Margaret Armstrong's bookbindings is Sarah Hagelin, a graduate student in the UVA English Department specializing in American literature. She is writing her dissertation on Southern women's fiction of the 1930s and 1940s.
Printed Flowers: The Bookbindings of Margaret Armstrong is one of an ongoing series of Rotunda exhibitions with UVA student curators sponsored by Rare Book School (RBS), an independent non-profit educational institute, based at the University of Virginia, supporting the study of the history of books and printing and related subjects. For more information about RBS and its activities, visit the Rare Book School homepage.