Announcing the Nancy Norton Tomasko Fellowship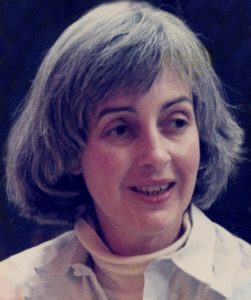 In December 2019, scholar-collector Mark D. Tomasko donated $100,000 to establish the Nancy Norton Tomasko Fellowship, which will annually fund the studies of a Junior Fellow in Rare Book School's Andrew W. Mellon Society of Fellows in Critical Bibliography (SoFCB). Mark has endowed this fellowship in memory of his late wife Nancy Norton Tomasko, a trailblazing book historian, who documented Chinese handmade paper, as well as aspects of Chinese bookbinding and woodblock printing. Nancy also collected travel material to Asia before 1950, including guides, view books, maps, and ephemera. Awards will be made to applicants specializing in Asian materials or the history of paper and papermaking (any region or period), conservation (any region or period), maps, and/or ephemera (any region or period). The endowed fellowships will provide two years of funding per awardee, allowing Nancy Norton Tomasko Fellows to attend the SoFCB's annual meeting and to participate in two RBS courses; it will also provide funding for fellows to host a public-facing symposium, and will provide some support for fellows to participate in a bibliographical field school. Fellows are committed both to teaching with primary materials, and to fostering an accessible, inclusive, and diverse environment for the study of material texts.
We are indebted to Mark for his lead gift, which creates the first endowed fellowship of RBS's SoFCB. We hope to secure additional support to endow the studies and research of the Society's other nine Junior Fellows, to advance the work of future generations of scholars practicing bibliography and book history.
Read here for more information about the Nancy Norton Tomasko Fellowship.