L-115. Community Archives and Digital Cultural Memory
Note: A course description will be posted soon.
Course History
Bethany Nowviskie teaches this course.
Faculty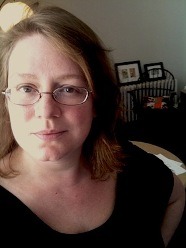 Bethany Nowviskie
Bethany Nowviskie is Director of the Digital Library Federation (DLF) at CLIR, the Council on Library and Information Resources, and Research Associate Professor of Digital Humanities in the Department of English at the University of Virginia. She was previously Director of Digital Research & Scholarship for the University of Virginia Library, a department which includes the Scholars' Lab, and Distinguished Presidential Fellow at CLIR. She is a past President of the Association for Computers and the Humanities (ACH), and served as special advisor to UVA's provost on matters relating to the digital humanities. Nowviskie trained as a textual scholar and has been active in the digital humanities since 1996. She writes at http://nowviskie.org/.
Full Bio »