RBS Mourns the Loss of Hans Tausig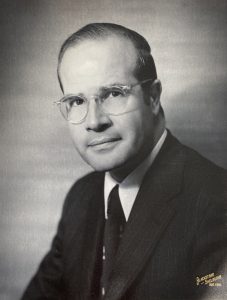 It is with great sadness that we acknowledge the passing of Hans Tausig, who served as the inaugural Chairman of Rare Book School's Board of Directors beginning in 2002, and remained a highly valued member of the Board until 2017. Hans spoke of his deep love and appreciation of rare books and the mission of Rare Book School, saying: "It's not just the illustrations and lettering that makes these old works so special. Book binding itself is an art form few people know about or understand. Rare Book School is just one way to ensure that we continue to teach people about these great artifacts. To hold an old manuscript is to touch history." Over the years, Hans took 20 courses at Rare Book School; both as a tirelessly inquisitive student and as the leader of the School's Board, Hans was much beloved in our community.
To make a donation to Rare Book School in honor of Hans Tausig and his love of books, please visit this link.