Superheroes and Shocking Affairs, or, Adventures in Cataloging Popular Literature
Brenna Bychowski
A 45-minute RBS lecture followed by 15 minutes of Q&A held on Thursday, 11 June 2020, 7–8 p.m. ET, via Zoom.
Ephemeral popular literature has traditionally been under-described in library catalogs. In addition to the long-standing perception that these materials are of relatively little interest or value, they are challenging to describe. However, as scholarly and popular interest in popular culture has increased, special collections catalogers are grappling with how to best approach these materials, which are often poorly served by current cataloging standards. This lecture made a case for reevaluating and looking beyond traditional cataloging practices and resources.
Using her experience working with dime novels and comic books as a case study, Brenna Bychowski illuminated some approaches to improving our catalog records. Catalogers can supplement existing descriptive practices with increased subject analysis and identification of writers and artists. Additionally, as we move towards a linked open data cataloging environment, Brenna argued for the belief that we should consider leveraging the data that is being created by fan communities. By bringing our expertise in bibliographical and physical book description together with the in-depth, specialized knowledge of fan communities, we hope to provide better, more useful access for our patrons to these materials.
This lecture was presented live in June 2020. You are invited to watch the recording of the event below via our RBS YouTube channel. 
____________________________________________________________________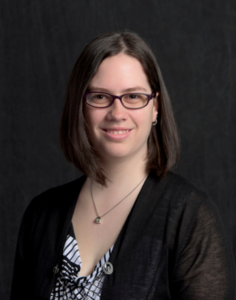 Brenna Bychowski is a Catalog/Metadata Librarian at the Beinecke Rare Book & Manuscript Library at Yale University, where she creates catalog records for a broad range of print and non-manuscript material, including incunabula, comic books, and, once, a bottle of aftershave. Brenna also works on special metadata and cataloging projects such as the Black Bibliography Project and LD4P (Linked Data for Production), which explores practices and workflows for native linked data cataloging. Brenna is active in the Rare Book and Manuscript Section (RBMS) of ALA; for RBMS, Brenna is co-chair of the Controlled Vocabularies Editorial Group, which maintains standardized vocabularies for use in special collections cataloging.