What is "Black" about Black Bibliography?
Jacqueline Goldsby and Meredith McGill 
The 2021 Sol. M. and Mary Ann O'Brian Malkin lecture, including a brief Q&A, held on Tuesday, 3 August 2021,  5:30–6:30 p.m. ET, via Zoom. 
Owing to Zoom's restrictions, this lecture is limited to the first 300 people who register. The lecture will be recorded and made available for later viewing on YouTube and Soundcloud.
In this talk, Jacqueline Goldsby and Meredith McGill will sketch the history of twentieth-century African American efforts to organize Black writing, describing a series of ambitious bibliographical projects that are shaped by the particular struggles of African Americans to gain access to print and to preserve evidence of Black achievement. The aim of this lecture is to frame and distill some of the principles that Goldsby and McGill have gleaned from these works and that guide their development of The Black Bibliography Project (BBP)–their attempt to revive descriptive bibliography as a critical practice in African American literary studies. Goldsby and McGill will discuss how the BBP and the tradition on which it rests offer new payoffs for African American literary studies and present challenges for bibliographical studies and book history at large. 
Follow the conversation on social media using hashtags #rarebookschool, #RBSonline, or #RBS2021. 
This lecture was presented live in August 2021. You are invited to watch the recording of the event below via our RBS YouTube channel. 
---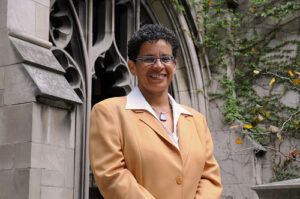 Jacqueline Goldsby is Professor of English, African American Studies, and American Studies at Yale University. She currently chairs Yale's Department of African American Studies. She is the author of the prizewinning A Spectacular Secret: Lynching in American Life and Literature (University of Chicago Press, 2006) and other articles about African American literature and book history during the long century of Jim Crow segregation, from 1865 to 1965. In 2015, she edited the Norton Critical Edition of James Weldon Johnson's 1912 novel, The Autobiography of an Ex-Colored Man. And she's currently at work finishing Writing from the Lower Frequencies: African American Literature and Its Mid-Century Moment. 
The research required to launch Writing from the Lower Frequencies led Goldsby to design and direct "Mapping the Stacks: A Guide to Black Chicago's Hidden Archives." Funded by the Andrew W. Mellon Foundation, she managed that project from 2005 to 2010, while she taught at the University of Chicago. "Mapping the Stacks" helped transform the practice of archival recovery and description in Chicago and across the U.S., as the project became the model for the Council on Library and Information Resources' $27.4 million grant program, "Cataloguing Hidden Collections and Archives" (2008–14). Together with Meredith McGill (Rutgers University), Goldsby co-directs The Black Bibliography Project. This Mellon-funded initiative aims to build an electronic database whose information sources and data design challenge the traditional conventions of bibliography by incorporating the values that the African American artistic, scholarly, and curatorial communities have long brought to the practice of making and preserving Black texts.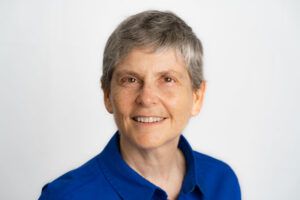 Meredith McGill is Professor and Chair of English at Rutgers University. She is the author of American Literature and the Culture of Reprinting, 1834–1853 (University of Pennsylvania Press, 2003; 2007), a study of the literary consequences of nineteenth-century American resistance to tight control over intellectual property. She is the editor of two collections of essays: The Traffic in Poems: Nineteenth-Century Poetry and Transatlantic Exchange (Rutgers University Press, 2008), in which a number of scholars model ways of understanding nineteenth-century poetry within a transatlantic framework, and Taking Liberties with the Author (American Council of Learned Societies, 2013), a selection of essays from the English Institute that explore the persistence of the author as a shaping force in literary criticism. In addition to essays on nineteenth-century poetry and poetics, she has published widely on intellectual property, authorship, and the history of the book. She has written two essays that reflect on the place of bibliography in the contemporary disciplinary division of knowledge: "Echocriticism: Repetition and the Order of Texts" (American Literature 88:1) and "Literary History, Book History, and Media Studies" in Hester Blum, ed. Turns of Event. She served as President of C19: The Society of Nineteenth-Century Americanists from 2018 to 2020.