G-65. Forgeries, Facsimiles & Sophisticated Copies
Course description coming soon.
Course History
Nick Wilding teaches this course.
Faculty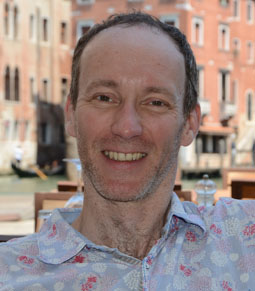 Nick Wilding
Nick Wilding is Associate Professor of History at Georgia State University, where he teaches Early Modern history, the history of science, and the history of the book. He is the author of Galileo's Idol: Gianfrancesco Sagredo and the Politics of Knowledge (Chicago University Press, 2014), Faussaire de Lune: Autopsie d'une Imposture, Galilée et ses contrefacteurs (Bibliothèque Nationale de France, 2015) and a dozen research articles. He has held fellowships at Stanford, Cambridge, Columbia, the American Academy in Rome, the New York Academy of Medicine, the Cullman Center at the New York Public Library and the Andrew W. Mellon Fellowship of Scholars in Critical Bibliography, Rare Book School. He currently serves on the Council of the Bibliographical Society of America. He received his B.A. in English from Oxford University, his M.A. in Renaissance Studies from the University of Warwick, and his PhD. in History from the European University Institute, Italy.
Full Bio »