H-140. The History & Culture of the Tibetan Book
This course offers a broad overview of the history and culture of the book in Tibet. Participants will discuss what is meant by "the book" in Tibetan culture and explore how books fit into the larger material, religious, and intellectual cultures of Tibet. The course will focus on major periods and developments in the history of Tibetan manuscript and print cultures, the physical materials and process of making Tibetan books, and the book within Tibetan religious and scholarly culture. Early source materials, such as epigraphy and Tibetan manuscripts from the "library cave" of Dunhuang (pre-twelfth century CE), as well as the continuing importance of manuscript production in Tibet will be considered. Students will also trace the development of Tibetan woodblock printing, from the Yuan dynasty-era (1279–1368) books known as "Mongolian prints" (hor par ma) to the eighteenth-century editions of the Tibetan Buddhist Canon. The end of the course will briefly touch on contemporary Tibetan publishing, both print and digital.
Students will have opportunities for hands-on examination of Tibetan books housed at the University of Virginia Libraries and Rare Book School while also utilizing photographic and digital reproductions. There will also be a full-day field trip to the Library of Congress in Washington, DC to view Tibetan materials in that collection. Most class discussions will be centered around issues raised by particular Tibetan books used in the classroom or selected excerpts from Tibetan literature representing a variety of genres (English and Tibetan versions will be available). These literary excerpts will give students an opportunity to discuss the wider cultural role and impact of the book in Tibet and also explore how Tibetan sources might be used in the study of book history.
Students will come out of the course with a vocabulary for discussing Tibetan books, familiarity with important reference resources for studying Tibetan books, and skill in identifying salient aspects of Tibetan books which can provide clues to their provenance and/or historical social context.
Several digital resources will be used during the course, so students should plan to bring a laptop with them.
The course is open to anyone with an interest in Tibetan studies, Tibetan and Tibetan Buddhist culture, or the history of the book in Asia. We warmly welcome students with no Tibetan language skills; for those with knowledge of Tibetan language, we will offer advanced reading suggestions (including Tibetan language sources) and there will be in-class activities in which these students will have the opportunity to use their language skills. In their personal statements, applicants should indicate their background (if any) in Tibetan language and/or Tibetan studies, their interest in the subject, and how they anticipate using knowledge gained in the course.
Please note: the tuition for this course is $1,495 owing to the expenses associated with the scheduled field trip.
Course History
Benjamin J. Nourse teaches this course.
Benjamin J. Nourse & Kurtis R. Schaeffer co-teach this course.
Faculty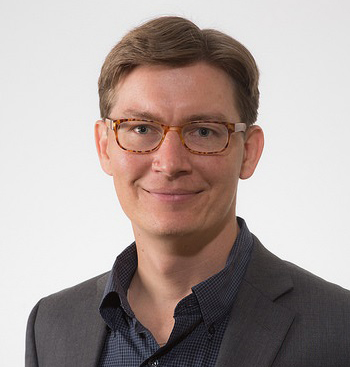 Benjamin J. Nourse
Ben Nourse is assistant professor of Buddhist Studies at the University of Denver. His current research explores the growth and impact of Tibetan woodblock publishing from the seventeenth through the nineteenth centuries. He is also working on a study of Chinese and Tibetan manuscripts of the Heart Sūtra discovered at Dunhuang. He has been active in promoting the study of Tibetan book history through the hosting of conferences such as The Symposium on the Tibetan Book (University of Virginia, 2014) and Buddhist Book Cultures (University of Denver, 2017) as well as co-editing a forthcoming volume on material approaches to the study of Tibetan books. He has received numerous fellowships and grants including a Fulbright-Hays Fellowship, a Florence Tan Moeson Fellowship from the Asian Division of the Library of Congress, an Andrew W. Mellon Fellowship in Critical Bibliography at Rare Book School, and grants from the University of Wisconsin Libraries and the Jefferson Trust. He received a B.A. in Asian Studies from the University of Wisconsin-Madison and an M.A. and Ph.D. in Religious Studies from the University of Virginia.
Full Bio »