I-90. The Art of the Book in Edo & Meiji Japan, 1615–1912
The illustrated woodblock printed books produced in Japan in the Edo and Meiji periods represent a remarkable achievement in terms of their technical perfection, broad range of styles and subject matter, and their beauty. No comparable sustained tradition of artistically significant printed illustrated books existed in China or the West.
The course will combine daily lectures and discussions with hands-on sessions in which students will have the opportunity to examine outstanding examples of some of the most significant books produced in Edo and Meiji Japan. Topics to be covered include: key features of the history of the period; the physical characteristics of Japanese books; the origins and evolution of the main categories of artistically significant illustrated books; the impact of imported Chinese and Western books; the achievements of artists of the Ukiyo-e, Nanga, Kanô, Tosa, Rimpa and Maruyama-Shijô schools; continuity and change in art book production in the Meiji period; Meiji facsimiles of Edo-period books; and collecting and appreciating Japanese illustrated books in Europe and America.
In their personal statement, students should describe any previous background they have had in the field; however, no previous knowledge of Japanese art or history is required for admission to this course. This course is designed to complement RBS course I-85: Japanese Illustrated Books, 1615–1858; the two courses may be taken in either order.
The course will be conducted in Cambridge, MA at the Harvard Art Museums and Harvard-Yenching Library.
Course History
Ellis Tinios taught this course three times during this period.
Faculty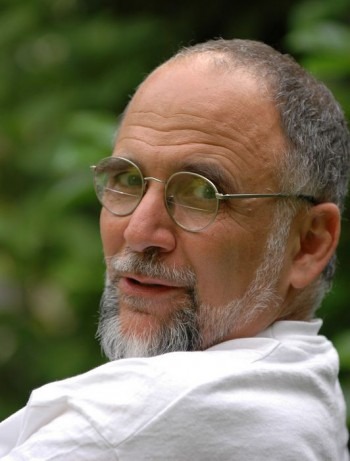 Ellis Tinios
Ellis Tinios is Honorary Lecturer in the School of History, University of Leeds, visiting researcher at the Art Research Center, Ritsumeikan University (Kyoto) and special assistant to the Japanese Section of the Department of Asia, British Museum. His recent publications include: Understanding Japanese Woodblock-Printed Illustrated Books: A Short Introduction to their History, Bibliography and Format with Suzuki Jun (Brill, 2013); Japanese Prints: Ukiyo-e in Edo, 1700–1900 (British Museum Press, 2010; reprinted 2014); "Hokusai and his Blockcutters" in Print Quarterly (Vol. XXXII No. 2, June 2015); and "Japanese Illustrated Erotic Books in the Context of Commercial Publishing, 1660–1868" in Japan Review (No. 26, Special Issue: Shunga, 2013). He has taught courses at RBS since 2004.
Courses Formerly Offered
Full Bio »