L-35. Advanced Rare Book Cataloging Workshop
This course is intended for library catalogers who have mastered the basics of cataloging rare printed monographs according to Descriptive Cataloging of Rare Materials (Books), and wish to solidify their expertise and receive specialized guidance in applying those skills. It is particularly suitable for those who have successfully completed Rare Book Cataloging (L-30).
The bulk of class time will be spent on full-level DCRM(B) cataloging of uncataloged rare printed monographs, using OCLC's Connexion client, with plenty of opportunity for questions, discussions, and correction. The course is not advanced in the sense that students will be given especially problematic materials to catalog; in this "advanced workshop," students and instructor alike will be looking at the materials together for the first time, discovering problems (if any) and deciding on approaches. Students will create full catalog records complete with name, subject, genre/form and geographic access points, and applicable name authority records, all in the context of a real-life rare book cataloging operation. Completed records will be added to Hamnet, the Folger's online catalog.
Although there are plenty of clear-cut, right-and-wrong ways to do things, much of the delight and challenge of cataloging derives from choosing the best way when the situation is ambiguous, anomalous, or just plain confusing. To that end, students should expect to participate in a collaborative environment.
In their personal statements, applicants should describe their experience in DCRM(B) cataloging and submit 3 sample DCRM(B) bibliographical records. If submitting copy cataloging records, please include bef0re-and-after versions. Applicants are also invited to discuss the types of materials they would like to concentrate on, which the instructor will make every attempt to accommodate.
Bring to class:
DCRM(B), in one or more of the following forms:

Electronic access, either PDF (color cover) or through Cataloger's Desktop
Hard copy of 3rd printing (2011)—final page number is '235'—either as published by the Library of Congress or as a freely-available printed PDF (color cover). NB: even if you have electronic access or the published version, you may find it helpful to bring a printed PDF in a binder; great for annotating

Wi-Fi-enabled laptop, with OCLC Connexion client loaded. Connexion authorization and password for the class will be provided onsite
Questions about specific titles in your own collections, including the books themselves if desired. The Folger will provide a secure, climate-controlled environment for them
Any readings you wish to discuss in class
Course History
The course title is changed to "Advanced Rare Book Cataloging Workshop."
Deborah J. Leslie teaches this course for the first time, as "Advanced Rare Book Cataloging."
Faculty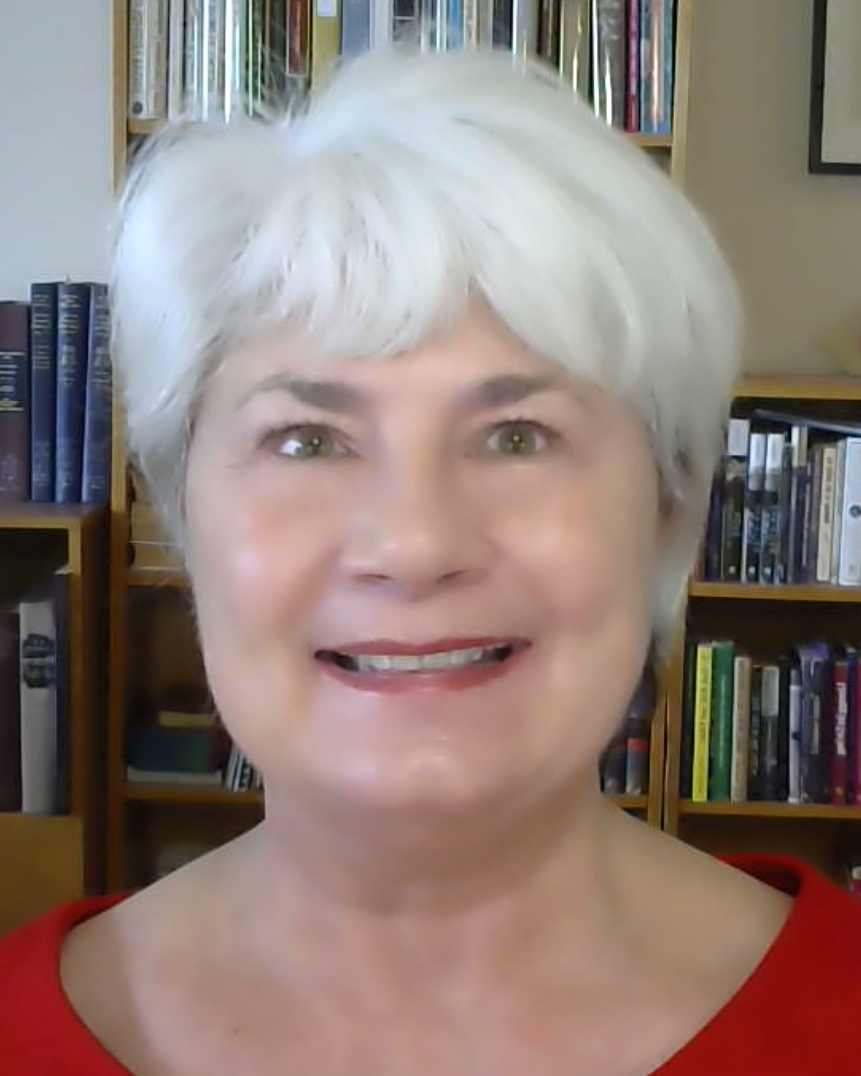 Deborah J. Leslie
Deborah J. Leslie is Senior Cataloger at the Folger Shakespeare Library, before which she held positions as rare book cataloger at Yale University and the Library Company of Philadelphia. She chaired the RBMS Bibliographic Standards Committee (BSC) from 2001 to 2007 and was chief editor of Descriptive Cataloging of Rare Materials (Books), as well as serving as an advisor for Descriptive Cataloging of Rare Materials (Serials) and chair of the DCRM Steering Group. She was a member of the ACRL/RBMS Descriptive Cataloging for Rare Materials Task Force (2014–2017), the RDA Steering Committee Rare Materials Working Group (2016–2019), and is currently active on the BSC's RBMS RDA Editorial Group (2019–). In addition to giving presentations and workshops on rare book cataloging in the United States and abroad, Leslie served on the faculties of the California Rare Book School and the Australasian Rare Book Summer School. Her primary faculty affiliation is with the Rare Book School of the University of Virginia; since 1998, she has taught over 35 week-long courses in basic and advanced rare book cataloging to nearly 400 students.
Full Bio »