L-40. Visual Materials Cataloging
Need help with "hidden collections"? This course is intended for librarians and archivists who want to make visual material resources available and useful to researchers. The types of pictures we will consider range from eighteenth-century fine prints to born-digital photographs, from cartoons to posters, and from book illustrations to stereograph cards. The cataloging techniques we will use cover entire collections as well as single items. Specific topics include: description and transcription; subject indexing and form/genre access; the relationship between physical processing and cataloging; and establishing institutional priorities.
The core guideline is the new national standard Descriptive Cataloging of Rare Materials (Graphics). DCRM(G) was published in 2013 by the Rare Book and Manuscripts Section of the Association of College and Research Libraries, in cooperation with the Library of Congress. The subject indexing tools are the Thesaurus for Graphic Materials and the Art & Architecture Thesaurus. The class will be held at the Library of Congress, thus enabling participants to work with collections and specialists in the Prints and Photographs Division.
Applicants should give a brief description of their experience cataloging rare and archival materials, their current duties with regard to visual materials, and the types of materials they expect to catalog. They are also encouraged to mention specific problems they have encountered, as well as any particular expectations they have for the course.
Course History
Helena Zinkham teaches this course.
Jackie Dooley teaches this course.
Faculty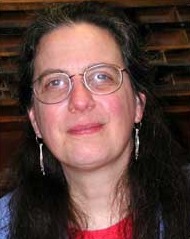 Helena Zinkham
Helena Zinkham is Director for Collections & Services and Chief of the Prints and Photographs Division of the Library of Congress, where 15 million images are available for research, with more than one million online at www.loc.gov/pictures. Helena fell in love with pictures while working at the Maryland Historical Society in 1977 and to this day enjoys helping people discover the rich resources in public collections. Her resource lists cover such topics as online picture catalogs, newspaper photo morgues, and visual literacy techniques. Her print publications include "Taking Photographs to the People: The Flickr Commons Project and the Library of Congress" (2011); "Finding and Researching Photographs" (2009); the "Description" chapter in Photographs: Archival Care and Management (2006); and A Guide to Print, Photograph, Architecture and Ephemera Collections at The New-York Historical Society (1998).
Full Bio »