M-65v. From Poggio to Mabillon: The Study of Latin Manuscripts in the First Age of Print (Online)
Course Length: 6 hours
Schedule: 7–8:30 p.m. ET on 26 September, 28 September, 3 October & 5 October
Format: Online
Course fee: $500
This course will examine the study of Latin manuscripts from early Italian humanism to the creation of Latin paleography by Jean Mabillon. Nineteenth- and twentieth-century philologists have often claimed that early scholars could only generalize about the manuscripts they used, since they did not know the history of scripts and had no secure basis for describing or dating them. Jean Mabillon, whose De re diplomatica of 1681 put Latin manuscript studies on a new foundation, has often been portrayed as a heroic innovator who owed few debts to his predecessors. From World War II onwards, however, students of humanism in Italy and elsewhere have cultivated every corner of this vast field. Landmark books—especially Silvia Rizzo's Il lessico filologico degli umanisti (1973)—and brilliant monographs and articles have filled in and nuanced our understanding of the ways in which fifteenth- and sixteenth-century scholars worked with manuscripts. We will retrace the history of manuscript studies in four steps, each based on a series of case studies.
Course History
Anthony Grafton teaches this course online (6 hours).
Faculty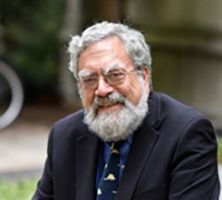 Anthony Grafton
Anthony Grafton is the Henry Putnam University Professor of History at Princeton University. His special interests lie in the cultural history of Renaissance Europe, the history of books and readers, the history of scholarship and education in the West from antiquity to the nineteenth century, and the history of science from antiquity to the Renaissance. He joined the Princeton History Department in 1975 after earning his A.B. (1971) and Ph.D. (1975) in history from the University of Chicago and spending a year at University College London, where he studied with Arnaldo Momigliano. Grafton likes to see the past through the eyes of influential and original writers, and has accordingly written intellectual biographies of fifteenth-century Italian humanist, architect, and town planner Leon Battista Alberti; sixteenth-century Italian astrologer and medical man Girolamo Cardano; and sixteenth-century French classicist and historian Joseph Scaliger. Grafton also studies the long-term history of scholarly practices, such as forgery and the citation of sources, and has worked on many other topics in cultural and intellectual history. He is the author of ten books and the coauthor, editor, coeditor, or translator of nine others. Two collections of essays, Defenders of the Text (1991) and Bring Out Your Dead (2001), cover most of the topics and themes that appeal to him. He has been the recipient of a Guggenheim Fellowship (1989), the Los Angeles Times Book Prize (1993), the Balzan Prize for History of Humanities (2002), and the Mellon Foundation's Distinguished Achievement Award (2003), and is a member of the American Philosophical Society and the British Academy. In 2011 he served as President of the American Historical Association.
Full Bio »