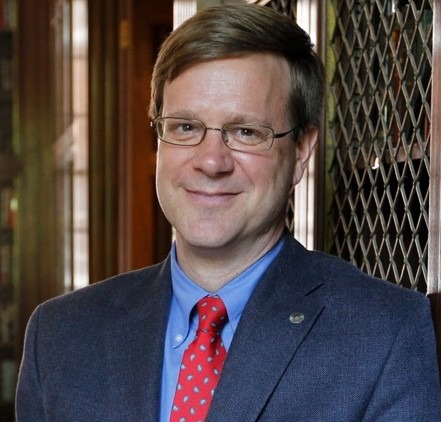 Michael F. Suarez, S.J.
Michael F. Suarez, S.J. has served as Director of Rare Book School, Professor of English, University Professor, and Honorary Curator of Special Collections at the University of Virginia since 2009. He formerly held a joint appointment as J. A. Kavanaugh Professor of English at Fordham University and as Fellow and Tutor in English at Campion Hall, Oxford University. He received a D.Phil., M.St., and M.A./B.A. from Oxford University, an M.Th. and M.Div. from the Weston Jesuit School of Theology, and a B.A. from Bucknell University. He has written widely on various aspects of eighteenth-century English literature, bibliography, and book history, and has held research fellowships from the Radcliffe Institute for Advanced Study at Harvard University, the National Endowment for the Humanities, the American Council of Learned Societies, and the Folger Shakespeare Library. He is a CLIR Distinguished Presidential Fellow, a member of the Advisory Board of the Library of Congress Literacy Awards Program, the Council of the Bibliographical Society of America, and the Board of Managers of the Lewis Walpole Library at Yale University.
Since 2010, he has served as Editor-in-Chief of Oxford Scholarly Editions Online. His recent books include The Cambridge History of the Book in Britain, Volume V, 1695–1830 (Cambridge University Press, 2009), co-edited with Michael Turner, and The Oxford Companion to the Book (Oxford University Press, 2010), a million-word reference work co-edited with H. R. Woudhuysen. The Book: A Global History, also co-edited with H. R. Woudhuysen, first appeared in 2013. In 2014, Oxford University Press published his edition of The Dublin Notebook, co-edited with Lesley Higgins, in the Collected Works of Gerard Manley Hopkins. He delivered the 2015 Lyell Lectures in Bibliography at the University of Oxford.
Courses Offered