M-100v. Fragmentology
Course Length: 22 hours
Course Week: 17–22 July 2022
Format: online only
Fee: $1,000
The study of medieval manuscript fragments has developed into its own specialization in recent years, incorporating paleography, codicology, liturgiology, musicology, textual studies, art history, bibliography, provenance, and digital humanities, among other disciplines. In this weeklong class, the first of its kind devoted entirely to the discipline of fragmentology, students will learn how to interpret the layers of evidence in early manuscript fragments—identifying the original text, understanding its reuse, and tracing its modern history—in order to understand the complete story of a fragment from its origins to today. We will also discuss best practices for metadata development and digital fragmentology (the use of shared-canvas viewers and the International Image Interoperability Framework). Finally, we will consider the ethics of the leaf trade.
Over the course of the week, students will have the opportunity to apply the methods and methodologies of fragmentology to their fragment(s) and share their progress and results with the class. If necessary, the instructor will facilitate temporary IIIF-hosting of images supplied by students. The course will combine lectures, show-and-tell, discussion, and group problem-solving break-out sessions.
Students should come to class with a fragmentological problem they wish to explore (for example, a mystery fragment or a series of related fragments) and have access to images of the fragment(s). Applicants' personal statements should include a description of the problem and the status of related images. 
Course History
Lisa Fagin Davis teaches this course online (22 hours).
Faculty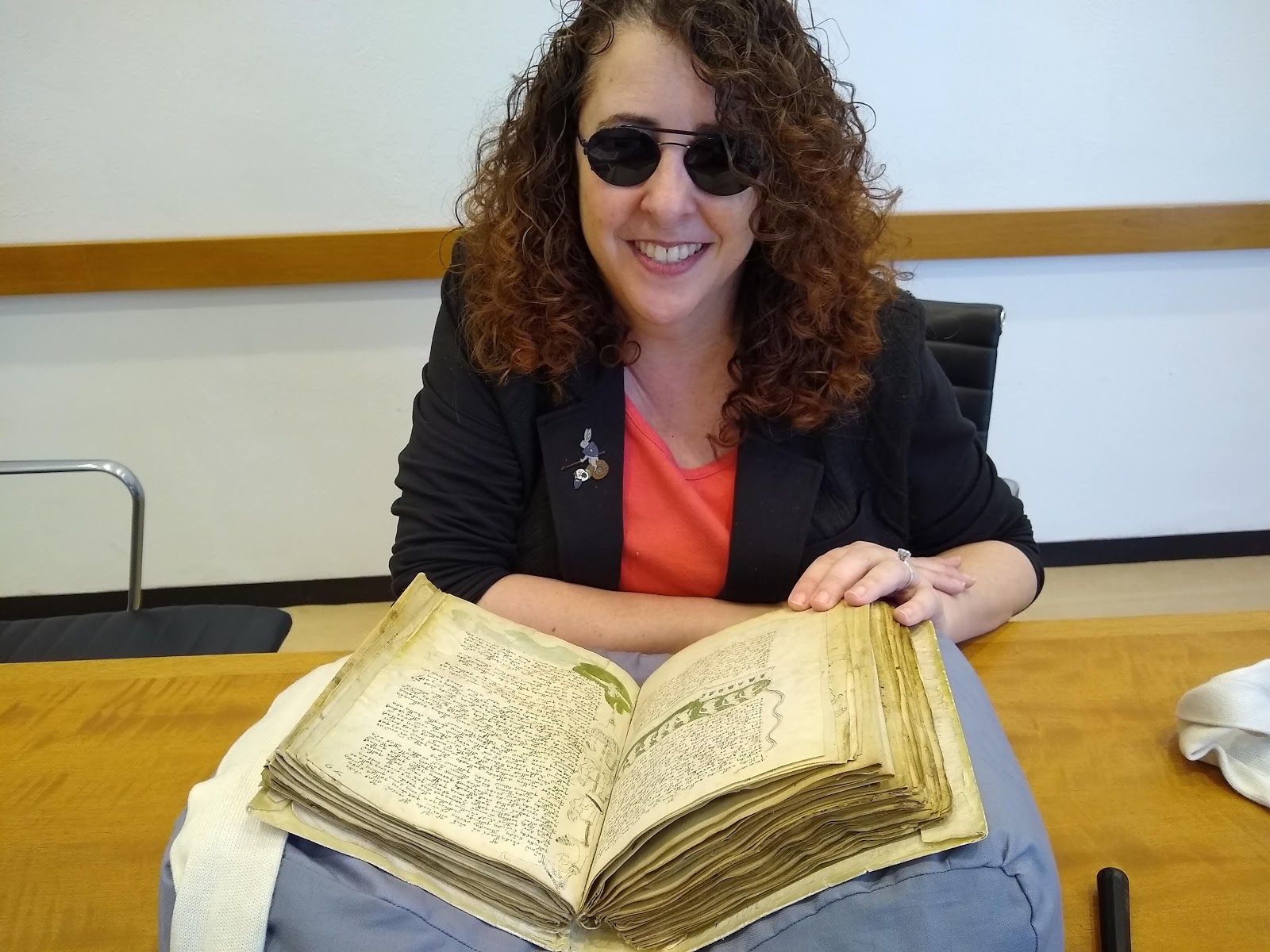 Lisa Fagin Davis
Lisa Fagin Davis received her Ph.D. in Medieval Studies from Yale University in 1993. She is a paleographer, codicologist, and bibliographer with a particular interest in pre-1600 manuscript fragments and collections in North America. Dr. Davis has taught Latin Paleography at Yale University and regularly teaches Manuscript Studies at the Simmons University School of Library and Information Science. She has served as the supervisor or principal investigator for several digital reconstructions of dismembered manuscripts using shared-canvas viewers and IIIF-compliant images. Her publications include the Catalogue of Medieval and Renaissance Manuscripts in the Beinecke Rare Book and Manuscript Library, Yale University, Vol. IV (with R. G. Babcock and P. Rusche, Tempe, 2004); The Gottschalk Antiphonary (Cambridge University Press, 2000); numerous articles in the fields of manuscript studies and codicology; and the monograph La Chronique Anonyme Universelle: Reading and Writing History in Fifteenth-Century France (a translation, critical edition, and detailed study of a fifteenth-century French world chronicle) (Brepols Publishers, 2015). With Melissa Conway, Davis is co-author of the Directory of Pre-1600 Manuscripts in the United States and Canada, published online by the Bibliographical Society of America: https://www.journals.uchicago.edu/doi/full/10.1086/682342. She has served as Executive Director of the Medieval Academy of America since 2013 and was elected to the Comité international de paléographie latine in 2019.
Full Bio »